We created this video with Earth Day in mind. We tried to make it colorful and exciting for kids (ages PreSchool to Elementary) to want to watch again and again, while it also encourages EVERYONE to help keep Mother Earth clean.

Check out our Youtube channel for more videos: youtube.com/buffaloandbrandy
We've also taken the time to gather activities for PreSchool, DayCare, Home School, Elementary School children that can be done in conjunction with Earth Day - along with our song - on our Buffalo and Brandy Pinterest Board. We are featuring one of those 'Earth Day Activities and Crafts' from our Pinterest Board in this blog.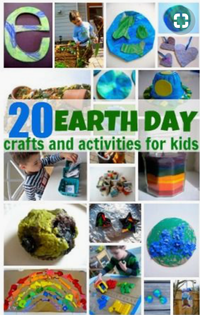 You can find many, many activities on our Pinterest Board:
Hope you enjoy our song and the activities!! Let us know which ones you feel are useful.